News: Industrial Emergency Services Expands with Acquisition of Air Safety
Oct 7, 2021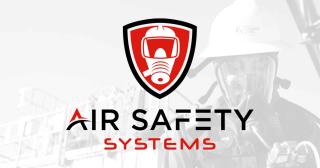 Safety Services Provider Acquires South Louisiana Firm
(Gonzales, LA, October 5, 2021) Industrial Emergency Services, LLC (IES) has purchased control of Air Safety Systems, LLC, headquartered in Broussard, LA.
Air Safety Systems is a leading breathing air and safety equipment rental company in the US Gulf Coast, while IES is a leading emergency response and safety services and training company for plants, terminal operators, and industry in the Gulf South. The deal was made known recently as both companies began to consolidate and service clients through active collaboration.
Air Safety Systems' ownership group had been searching for an industry veteran partner who could help them grow the company, and IES and its CEO Bruce Bown were the right fit. Bown and IES join Air Safety Systems' distinguished ownership group comprised of legal and business leaders, spearheaded by Jamie Howard and John Mendell (Howard Risk), Frank Slavich III, Mark Hanna (Cal-Chlor), Ben Bordelon (Bollinger Shipyards), and Dino Chouest (Edison Chouest Offshore).
"This merger will serve to expand the safety services and equipment that IES and its subsidiary company, Industrial Safety Systems, can offer our customers," says Bown. "It also provides an avenue for IES and ISS to engage Air Safety customers with broader services, solutions, and resources."
According to Bown, Air Safety will retain its management team, spearheaded by Michael Gerbert in the Broussard office, but with support from IES's administrative and business development groups. As a full-line MSA Distributor, Air Safety is able to provide best-in-class safety products for sale or rent, nationwide.
Bown says the merger enables both companies to broaden their impact and reach in their respective areas of expertise. "Together, we can provide more services and solutions to more customers along the US Gulf Coast and Mid-America region."
For more information on Air Safety, go to AirSafetyLLC.com. For questions about the merger, please contact Bruce Bown at 225-218-6458.